Dave Barry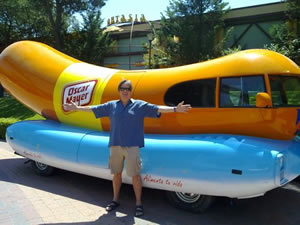 Dave Barry is an author and humorist who won a Pulitzer Prize for his syndicated column, which ran in more than 500 newspapers and was the inspiration for the TV show Dave's World. He has also written dozens of bestselling books, most recently Lessons From Lucy: The Simple Joys of an Old, Happy Dog. His new novel, Swamp Story, will be published by Simon and Schuster in June of 2023.

Along with Ridley Pearson, Barry wrote the bestselling Starcatchers series of young-adult novels, one of which was adapted as the Tony-award winning Broadway play Peter and the Starcatcher.

Barry once set fire to a pair of underpants with a Barbie doll on national television. He is also largely responsible for the popularity of International Talk Like a Pirate Day, although it was not his idea. In recognition of Barry's achievements, the city of Grand Forks, North Dakota, named a sewage lifting station after him. Very few authors have attained this honor.

Barry lives in Miami and he really likes it there despite what people say.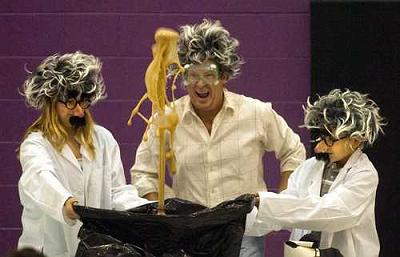 Praise for Dave Barry
"Dave Barry remains one of the funniest writers alive." —Carl Hiaasen
"While reading Dave Barry's Big Trouble, I laughed so loud I fell out of a chair. Luckily, there's a rug, so I didn't hurt myself." —Stephen King
"the funniest man in America." —The New York Times
The Pulitzer Prize
"In 1988 Dave won the Pulitzer Prize for Commentary, pending a recount."
PITHY INTO THE WIND
A BOLDFACED LIE
LOST IN AMERICA
CAN NEW YORK SAVE ITSELF?
More about Dave
Frequently Asked Questions (FAQ)
ON HIS WRITING CAREER
(For the 2003 Haverford Alumni Magazine)
On Dave's 'retirement' from weekly column writing
(By Daniel Chang for The Miami Herald)
You can write to Dave:
c/o The Miami Herald
3511 NW 91st Ave.
Miami FL 33172